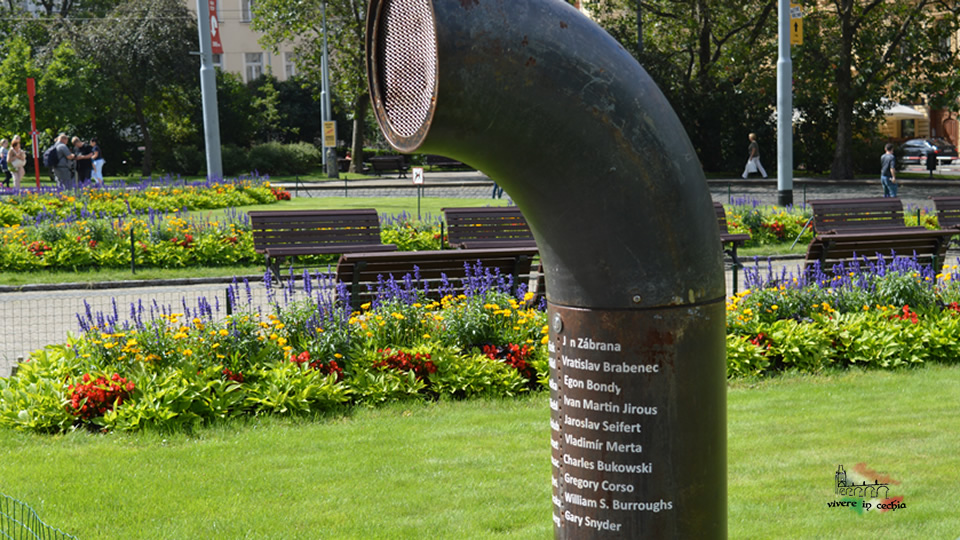 Il juke box delle poesie
Vinohrady è uno dei quartieri più belli di Praga, colorato e ricco di dettagli. Gli edifici sono espressione di stile neo rinascimentale, Art Nouveau e pseudo barocco. La sua piazza principale è náměstí Míru (la piazza della Pace) dominata dai campanili della Chiesa neogotica consacrata a Santa Ludmilla, la nonna di San Venceslao e patrona della Boemia.
Scrutando dove lo sguardo di molti si ferma, affiora dal prato un tubo di metallo che richiama il periscopio di un sommergibile. Cos'è? È il poesiomat di Ondřej Kobza.
Schiaccia un pulsante e ascolta i versi di celebri poeti con le loro voci autentiche, un jukebox che non diffonde musiche ma poesie.
I poeti del poesiomat di Praga
Dal jukebox poetico puoi ascoltare le poesie di: Jan Zábrana, Pavel Zajíček, Vratislav Brabenec (membro della band The Plastic People of the Universe e firmatario di Charta77), Petr Nikl, Egon Bondy, Milan Kozelka, Ivan Martin Jirous, Kostantin Biebl, Jaroslav Seifert (Premio Nobel per la letteratura), Miroslav Holub, Vladimír Merta, Jiří Kárnet, Charles Bukowski (non necessita di presentazioni), Jack Kerouac, Gregory Corso, Lawrence Ferlinghetti, William S. Burroughs, Amiri Baraka, Gary Snder, Allen Ginsberg.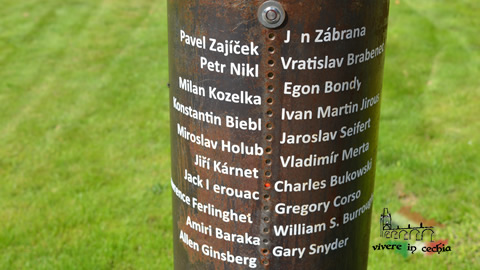 "Mi piace immaginare che qualcuno, una mattina, mentre il sole sta sorgendo, scenderà dal tram 22 e si fermerà ad ascoltare una poesia prima di iniziare la giornata", le parole di Kobza.
Puoi raggiungerlo facilmente a piedi da piazza Venceslao o con i mezzi pubblici fino alla fermata náměstí Míru (metro verde A e numerosi tram).
Kobza ha arricchito il paesaggio urbano di Praga e di altre città ceche con
pianoforti e tavoli di scacchi
. Animare il grigiore dello spazio pubblico e divertire i passanti, sono gli scopi delle sue iniziative.